Jolly Matic
Vacuum packaging machines
TECLA Jolly Matic is a small-sized professional vacuum machine, suitable for both professional and home users.
The stainless steel structure gives this vacuum packaging machine a robust and professional appearance and allows it to be integrated into any work environment or domestic kitchen.
The machine boasts extreme reliability: the control panel is digital and the pump is self-lubricating, therefore it does not require oil topping up, filter replacement or other maintenance. The machine is designed and manufactured in Italy.
The technical solutions adopted on the Jolly Matic packaging machine are derived from the higher-end vacuum packing machines: TECLA Jolly Matic gives the possibility of having three welding levels which allows it to adapt to more or less thick bags and to obtain both manual and automatic with the simple setting of digital controls on the panel.
Jolly Matic
Vacuum packaging machines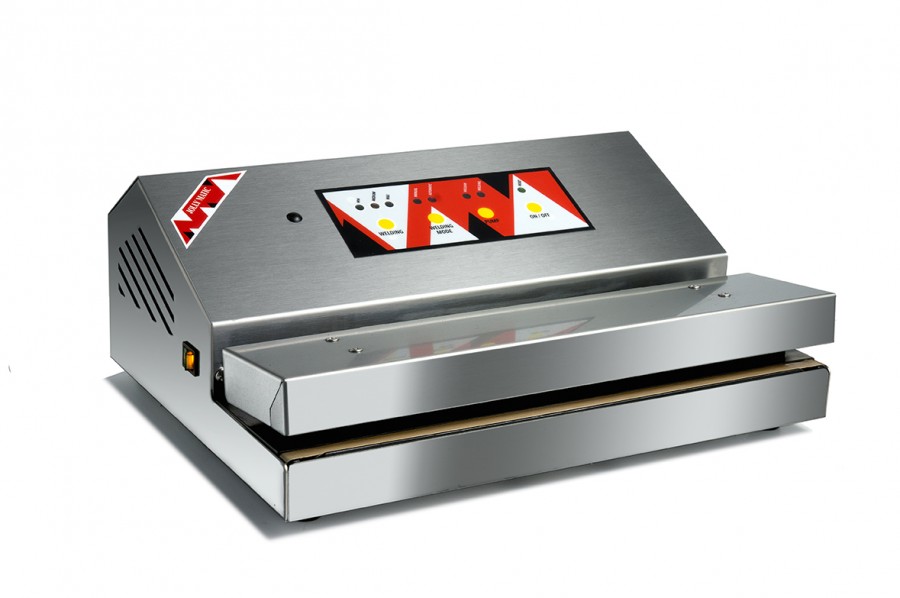 Technical data
Model
Jolly Matic
Voltage
230 Volt - 50 Hz
Power
400 W
Sealing bar
330 mm
Vacuum pump
Self-lubricated - 15L/min
Cycle control
Electronic Card
Bodywork
Stainless Steel
Weight
7 Kg
Dimensions
370 x 300 x 140 mm
Rules
CE
For information and quotations