Gastrovac + Vacum Box System
Gastronorm vacuum boxes
Tecla Gastrovac + Vacum Box System is a pump engineered to make vacuum in small steel food containers. It is equipped with a stainless steel body, an high precision vacuum gauge and very strong and high performance pump.

This vacuum machine is suitable for catering operators and restaurants.

In combination with Tecla Gastronorm GM vacuum containers Vacuum Boxes, allows to pack the food directly into Gastronorm GM boxes. Iin this way the food will never be smashed.
The care in assembly and design together with the superb quality of the materials used makes it extremely reliable, durable and suitable for continuous use.
Gastrovac + Vacum Box System
Gastronorm vacuum boxes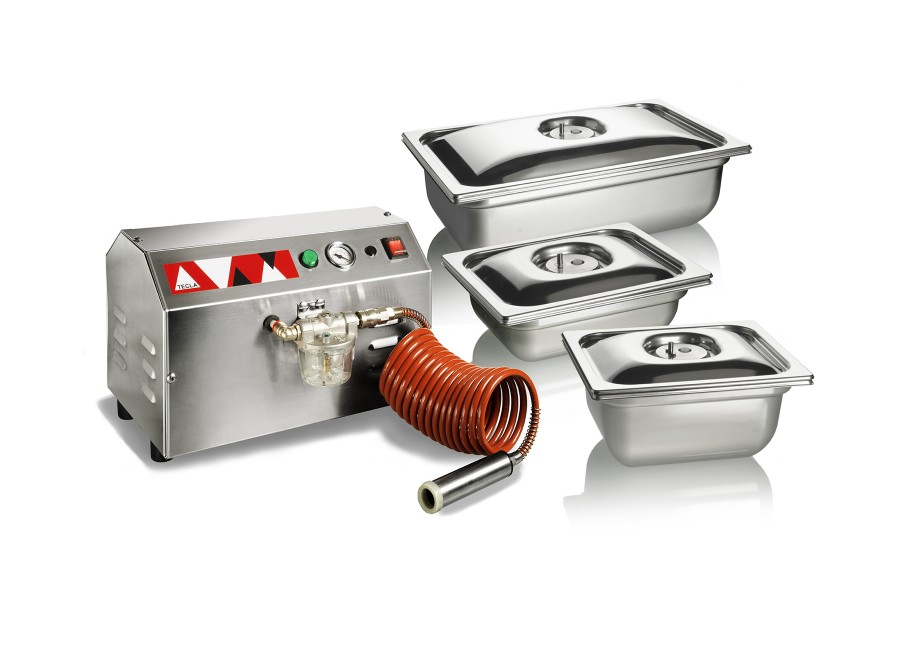 Technical data
Model
Gastrovac + Vacum Box System
Power supply
230 Volt
Vacuum pump
Flow 6 m³/h
Body
Stainless Steel
Weight
10 Kg
Sizes
400 x 340 x 260 mm
Rules
CE
For information and quotations