Vacuum Box System
Gastronorm vacuum boxes
Gastronorm GM vacuum boxes: the complete system for preserving foodstuff in the restaurant and catering business.

Stainless steel containers and lids, silicon gaskets and valves. Tecla: only high quality.

The Vacuum Box System is used to vacuum-preserve all foodstuffs wich cannot be crushed, so they would limit greatly the use of traditional vacuum-preservation in the restaurant and catering business.

Using Gastronorm vacuum boxes by Tecla, you can withdraw a portion of food from the container and then restore the vacuum, without replace the container or transfer the food anywhere.

Vacuum Box System-suitable machines produced by Tecla fit powerful and strong vacuum pumps, so they are always working and make vacuum quickly and efficiently.

Size Vacuum Box (gastronorm)
1/1 HEIGHT
100 mm
1/1 HEIGHT
150 mm
1/2 HEIGHT
100 mm
1/2 HEIGHT
150 mm
Vacuum Box System
Gastronorm vacuum boxes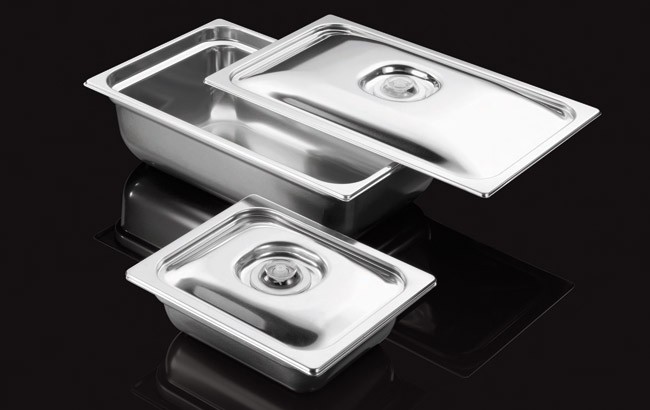 For information and quotations